Ikpeazu: Judge me by my records! *My Senate quest not to be Igbo advocate, but to bring goodies for Abia South
Victor Okezie Ikpeazu (VOI), a scholar and politician, holds a Doctorate (PhD) in Biochemical Pharmacology, since 1994. This background has come handy in the service of Abia State, which shot him to the number one job some eight years ago as the Governor, from where he now boasts of some remarkable achievements.
At the twilight of his current job, VOI, who became governor on the platform of the Peoples Democratic Party (PDP), is now offering himself for the service of the state in a different capacity – the Senate. He is currently gunning for the Abia South Senatorial seat at the National Assembly in Saturday's election. Relying on his record, he wants the people to judge him based on his performance in the eight-year of his governorship, urging them to trust him with their votes to continue to bring more dividends of democracy. He also spoke on other issues concerning the state, South East and Nigeria in general. Excerpts:
As we approach the 2023 presidential election, how do you rate the chances of the candidates? 
I wouldn't want to make any predictions now, but for me, I still believe that the PDP presidential candidate still needs to do one or two things just like I think Obi still has to do one or two things going forward. As for Tinubu, I don't envy him because of the facade there is that some of his party people are fighting him. But he's a very experienced politician and a very good strategist.
If he is in his element, he's going to be very formidable at the end of the day because they never gave him a chance to emerge at the primaries but he emerged somehow. So, that same thing could play out. If I'm in this race, I'll not ignore Tinubu. I will not also ignore any of the candidates. But I don't want us to make religion or ethnicity a major factor because it will further divide us. We're already broken as a country and we don't need to put another hot knife through our butter.
What should Nigerians go for while choosing their next President? 
Sincerely speaking, at times I like to see myself not as a leader or politician, but just as 'citizen Okezie' who is just a Nigerian. I think we the political class have succeeded in confusing the people of Nigeria so much. We're now afraid of change because of the calamity that fell upon us as a result of the change we embraced in 2015. So looking at that, I think Tinubu's greatest burden is the record of his party since 2015.
But there's this notion that he's not campaigning with the records of his party?  
How far can a human being separate himself from his buttocks? It's a big problem for him because it's difficult to detach himself from his party. If you put me in his shoes, I'll own my party and campaign with whatever is left of the party because he was part of the force that brought the party. So, if he denies that party now, it means he may have become a fair-weather person. Just like what President Olusegun Obasanjo said a few years ago when he was campaigning against President Goodluck Jonathan that it's a different thing to give a person a job but you cannot do the job for the person.
I don't think it's a good thing to do that. The hallmark of leadership is the ability to also choose. So, when you stand surety and say to Nigerians, vote for Mr A I should be able to say you are with Mr A. If he turns out good fine, but if it doesn't turn out quite good, you should be able to say you're sorry you did it, but let's move forward.  So, it gives us an idea of where you are coming from that you're sincere and that's you. If nobody wants to take responsibility and nobody wants to be part of it because it's not looking as expected now, then it means also that there's something we need to adjust about our leadership paradigm.
What's your reaction to the suffering, crisis brought by the implementation of the re-designed naira notes and fuel scarcity barely a few days before the election? 
It's very unfortunate. For me, I think that Nigeria is ripe somehow for a cashless economy as we see in other countries, but these things are planned. When we were taking IMF loans with other countries in those days, they planned 15 years down the line how the money borrowed from IMF was going to revive companies and all that. For us, we thought some factories around Ikeja will come back alive but we borrowed for a different reason that we cannot even see the reason we borrowed. So, you must be able to do at least 15 to 20 years of projections from what you're borrowing knowing that if the impact of the borrowed funds fails to yield the necessary results then you have unemployment and debt overhang which is a double jeopardy. So, for me, I think we need to go cashless but we need to phase it.
This administration has had seven and half years. I heard somebody say, that this policy is at the centre of this administration's anti-corruption, anti-insecurity whatever they wanted to do. The person is saying that the policy is at the centre of whatever they want to do and I say why take them seven and half years to realise that this was critical to whatever they want to do? Whenever a leader wakes up and sees his citizens naked in the bank, you see them crying and shouting, it shows that the policy that makes them suffer like that needs to be adjusted.
Forget about whether it targeted at some politicians or whatever, but the people have to be alive to reap the benefits of a free and fair election. They know also that there are so many leakages in the system because at times you see some people spraying the same scarce new naira notes that other people are looking for. So, the already existing inequality in society has widened so much and this is what is leading to the tension in the system and insecurity itself. Because when people are frustrated they may take laws into their hands. I'm sure that the tension in the system is palpable. So, for me, I would have thought that we do it over a period of time, not the way it's done now.
If you look at our inability to provide fuel for our everyday business, it's a big shame. Our inability to determine what quantity of fuel we require for a day in this country is disturbing. We can't even count our cars. How can it be that this has become our lot as a people? I don't understand why fuel prices are different from one city to another in the same country. This country in terms of ease of doing business is very hostile right now.
You can't advise your brother who has one million dollars to come and invest it in Nigeria. This place is very volatile, harsh and unpredictable. Today as we speak, there's a black market for both the dollar and the naira in our own country. So, the impact on SMEs and the average traders in Ariaria International Market is very negative and worrisome. I'm bothered that our leaders will sit, watch their citizens crying, go naked in public and they're not touched. Honestly, I've not heard such before.
Have you considered angry citizens going out to vote in a few days? 
There are two possibilities for the impact of this on the citizens. The first one will be to demonstrate their anger on the ballot. That's to vote in anger against a system that they don't like. The second one is apathy. In some places, the distance between where you registered and where you reside, is a huge one.
If people are expected to vote then it must be made easy for them to perform their civic responsibility. For example, most of the traders at the Ariaria International Market reside around the Ngwa Road axis. They always because of the proximity to their business areas, register in Ariaria and not around Ngwa Road axis where they reside and the distance is like five miles or seven miles.
Ngwa Road is in Aba South Local Government Area while Ariaria is in Aba North Local Government Area. Normally when it's time to vote, they just stroll, board a taxi or a bus and go, but today because they don't have cash or there's no POS to give them money, they'll stay back in their houses. So, this will create voter apathy and angry voters we will likely see and the overall impact will be against the government of the day so it'll affect their fortune. Nobody is happy and I don't know why they think they should do this now.
How much of a setback is the death of Prof. Ikonne to Abia PDP as governorship election draws closer?
I must say that it's quite regrettable. That gentleman, Prof Uche Ikonne who was our candidate then was a visionary gentleman who in our calculation at that time we believed would do a good job by taking Abia to the next level, given the fact that some foundational things have been done and needed somebody that understands the vision that will explode with it. But we lost him and he's no more.
That was a setback to be sincere because his vision, energy and vigour are no more. But quite curiously, our party is perhaps stronger now than we were even before he died. The reason is that his emergence just like is seen everywhere when primaries are conducted created some resentment among people who ran in the primary election and felt that they were more qualified than the Professor but could not clinch the ticket.
So, what the party did this time with limited 14 days which we already lost three days in some important procedures was to hold a caucus meeting with both those who agree and those who don't agree. We sat and said let's move to the same Local Government Area where Prof Uche Ikonne hailed from to look for a new candidate.
That decision was like 60 per cent of the job done for us. After the caucus meeting, we decided to speak to other sections of the state. For instance, Abia North with five Local Government Areas was laying claims to having the right to run for the primary election. What we did was to get the Isiala-Ngwa North people where the caucus had graciously allowed the new candidate should come to sit in a meeting with the leadership of the party to make it clear that after their turn, the Old Aba Division must have completed their 16 years tenure and that power will return to the Old Bende that has already completed their own 16 years from 1999 to 2015 when Senator Orji Uzor-Kalu and Senator Theodore Orji were governors. If power gets back to Old Bende and they want to do 16 years again, they're free and will always return to the Old Aba Division when they're done.
Suffice it to say that the agreement was that the party will micro-zone the governorship position to Abia North Senatorial Zone which is a part of the Old Bende Division when Isiala-Ngwa North LGA in Abia Central but a part of the Old Aba Division must have concluded their eight years to put the whole thing to 16 at levels with Old Bende. We also held the same meeting with a part of the Old Bende in Abia Central Senatorial Zone. Note that Abia Central Senatorial Zone is an amalgam.
It's made up of three Local Government Areas from the Old Aba Division and another three Local Government Areas from the Old Bende Division. So, we held a meeting with those three LGAs from Old Bende in Abia Central and informed them that we had already discussed with their kinsmen from Abia North Senatorial Zone that whenever it's their turn, they'll agree on how it'll go. Abia South Senatorial Zone which is also a part of Old Aba Division also has six Local Government Areas with two from Ukwa and four from Ngwa. The same meeting was equally held and the six LGAs agreed that whenever power returns to Abia South the Ukwa people will be in strong contention for it.
So, the whole Senatorial Zones and ethnic interests within Abia were accommodated in the power-sharing formation to the extent that we now know the particular area power will go to after many years. So, all of this helped the party to be stronger. So, immediately after our candidate emerged, the reception was like wildfire and all the other candidates are now jittery. Some people are saying why didn't we start with this man and all that, but that's how God wants it. It's our duty to make plans as humans but the confirmation of those plans resides with God who we cannot question. I think the party is stronger.
Are you saying that APC and LP are not threats to PDP in Abia? 
APC is not in Abia State. Yes, the Senator of Abia North is an APC member, but there is so much disagreement among them from the House of Representatives members and the Senator and that's very good for the PDP. When you come to their governorship candidate, he doesn't have the blessings of some strong political office holders.
You saw all these signs in their recent rally when a certain federal legislator spent 60 to 70 per cent of the time given to her to address the people lampooning a sitting Senator, a former governor of the state which we think wasn't fair enough because that Senator is an elder statesman and that particular federal legislator was just a commissioner under his administration. So, that legislator cannot even put down any history of his without mentioning the former governor. But be that as it may, that's what it is. Coming to the public to do such a thing was a very strong indication that all was not well with that party in Abia.
What about the Labour Party (LP), you see no threat? 
Labour Party on its own is also a dysfunctional party because its governorship candidate and his deputy are from the same Federal Constituency. While the governorship candidate is from Arochukwu Local Government Area, his deputy is from Ohafia local government area. So, what are you telling the rest of Abia? If someone lacks a fair sense of equity, it doesn't matter what the person is saying.
The person can say he's looking for the most qualified, who told him that it resides in him to determine who's qualified or not? Why does such a person arrogate such power to himself? So, for someone not to know that he needs to spread a little bit means that either he lacks a proper understanding of the political topography of Abia State or the person just doesn't care about equity and spread. I know that his dilemma is that he wants to be in two places at a time. He wants to be in Arochukwu and as well be somewhere in Isiala-Ngwa, him alone.
So, whenever it's convenient, he chooses where to be. Fraudulent people don't thrive in politics for a long time. You're dealing with human beings. You can cheat somebody today, but you can't guarantee you'll cheat the person every day. The best way to deal with people in politics is to be as open and transparent as possible all the time. If you make a mistake, you apologise as a son, but if you continue to postulate and you're not steady and nobody knows what you want to do it'll not help.
He also has issues with his political constituency. In how many years, he has been with PDP, APC, APGA and Labour Party, in fact all the major political parties. It's either he's desperate or he is just looking for a platform. There's no philosophy, there's no background.
He doesn't have friends from yesterday. All his friends are the ones he believes can enable him at that moment to get what he wants. So, it's even in doubt if he can keep his sense of history because desperation is written all over him. So, for us, it's a dysfunctional party. Yes, there are a few places he may be making a little noise because some aggrieved PDP members joined him.
He has strived very hard to attach himself to Peter Obi but incidentally, both of them are so far apart in terms of philosophy and approach. People know Peter Obi as a very conservative, unassuming person who walks into a filling station to buy his own fuel, but this other guy is a bourgeoisie that flies and perches around. He's attaching himself to Peter Obi because it's convenient now, otherwise, Peter Obi even knows that they're not the same.
What's your pitch to Abia South electorate in your senatorial race against an experienced senator like Enyinnaya Abaribe? 
Luckily for me, I'm running this election on my track record and I challenge all those who are running the same election to show their scorecards. Former Governor Orji Uzor-Kalu has had 25 bills and motions in the Senate in four and half years, former Governor Theodore Orji has had 12 to his name in seven and half years, and the man you're talking about has had only two since 2007 that's for 16 years.
You can research and see it. In the first place, if a person has the people's mandate, his intervention, his service, and his stewardship should be obtained from the mandate you were given. The person should not change the mandate. The person should not go to the Nigerian senate and arrogate himself the Public Relations Officer of Ignore people or whatever he calls himself. He was sent there to develop bills, support bills, move motions, and create laws that'll benefit the ordinary person from Abia South because we're traders. We're champions in SMEs.
I give it to him, he has promoted made in Aba in his own way because at times he organises Trade Fair and all that, but that's not also why he was sent there. He was sent there to craft laws that'll give an enabling environment for the traders and the SMEs to thrive. We expect him to speak to the Federal Government to the point where they'll provide funds, and machinery and also provide a window for SMEs and trading to flourish. He took the job of Igbo PRO when he discovered that he has failed in the other parameters and needed to adjust.
As I speak to you, you can't see a single Federal Government presence in Abia South. The road that leads from Aba to Port Harcourt, which is the oxygen valve into the Aba trading community, you can't go there. Before I became governor, the road to Calabar cannot be accessed and someone is still there talking. Customs officers are still coming to warehouses in Aba to search and impound goods and somebody is there as a senator talking.
It takes one month to convey a container from Apapa Wharf to Aba. A trader who borrows money from the bank with interest to pay will have his goods in the Wharf for six months and the interest will keep growing without him making any profit. The dollar would have jumped up and down by then and the man cannot break even. All of these have been happening for 16 years at what point will the change come?
This and more was the reason why I'm currently remodelling Ariaria International Market and you can see what I've done there. I have also opened the channels through which Akwa-Ibom people can come to trade in Aba through Ekwereazu road, dualisation of Ururuka Road, through Ukaegbu, Umuola and Ehere Road. Also through the Eziukwu Road that connects to the Cemetery Market, through Osusu Road and Faulks Road leads to Ariaria as well as Ngwa Road that connects to Ahia-Ohuru.
For the SMEs, I've sent 30 persons to China for capacity building. I've built a brand-new garment factory and a brand-new shoe factory that produces 5,000 shoes including the ones used by NYSC members. So, the quality of shoes and products from Aba has improved. I have also enhanced the return of Geometric Power in Aba, which will cover nine local governments in Abia State. I supported them to get the support 50 million dollars from Afreximbank.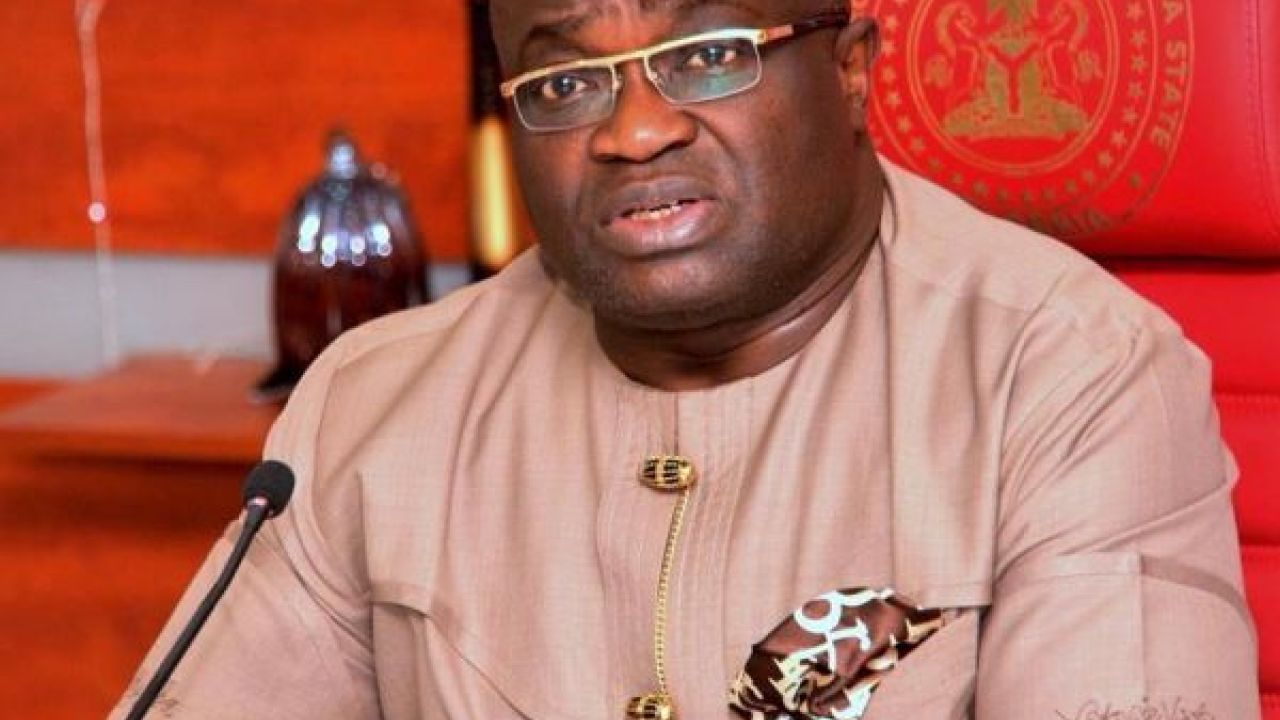 Today, power in Aba is about 18 hours and will be made 24 hours very soon. However, it's a better improvement now than where it used to be as we await further improvement. I've promoted the Enyimba Economic City to the point that I'm convinced that even if it didn't happen while I'm governor, I'm sure in the life of the next government that Enyimba Economic City will be a tangible reality. Trying to create a Dubai, a manufacturing platform for the first time that will enable the Igbo man to manufacture and export for the time without going to Lagos, Kano, Abuja or Port Harcourt. These are things I need to follow up with to make sure I get the Federal Government's impetus to deal with them. Because I know the problems and I've plotted a pathway that can create a sustainable solution. I'm not going to the Senate to be the mouthpiece of Ndigbo.
I'm going there to be the advocate of the issues that concern my people in Abia South which has to do with all those who do their businesses there, visit there, and reside there notwithstanding where they hail from. I'm going to attract infrastructure, I'm going to intervene in ways that'll affect their lives positively. Our people are still backwards in terms of ICT and I think there's a need for us to have a huge change. It's not going to be difficult for me.
All I need is to push issues to the fore. Judge me with what I've done. If anybody has done better than me in any way, vote for that person. But if not, trust me. Everything I said I'll do as Governor, I may have not been able to do 100 per cent of them, but at least I achieved 80 per cent. These things are clear. In Aba, I've reduced the travelling time between Osisioma Junction and the City centre. Before, it may take about one hour, but now it's less than five minutes to do that on the account of that flyover there. Ariaria is becoming a true International Market now with CCTV everywhere. As we speak now, more works are ongoing on different roads like Faulks Road.
Somebody said that a Governor for four years is bigger than a Senator for 20 years and I say that's the worst exhibition of ignorance. These are two different positions with two different roles. Okay, where are the laws that are protecting the interest of Aba traders, where is the advocacy that'll make sure the customs will not do what they're doing in Aba? Is it the governor that'll make these Federal laws? So, this is my way of saying that we cannot justify failure nor are we going to change the goalpost in the middle of the game.
We're not going to ask anybody to set his questions in an examination and still answer them. We sent someone for an assignment and we've seen nothing. I can't even name one completed project by NDDC in Abia South. With due respect, he has been Deputy Governor and whatever credit that is accruable to his service years as a public servant, I leave it with him, but going forward, we need somebody that's a little bit more innovative that understands the problems of our people and can address such problems. What if the people say enough of this Igbo advocacy, let's talk about what concerns us. You need to be an Aba man, an Abia South man and an Abia man before you become an Igboman. There's no Igboman that doesn't have a state of origin.
How are South-East governors handling this issue of sit-at-home that's threatening peaceful election in the zone? 
It's a very unfortunate thing. Let me start by saying that I don't know about this Simon Ekpa. I understand the philosophy behind what Nnamdi Kanu was saying and he was very reasonable in his argument but what I didn't agree with was his style. He's also available for discussion because if the Federal Government had agreed to talk with him,  assured and reassured him of steps that were being taken to ensure that things didn't escalate we probably wouldn't be here. But Ekpa is a total embarrassment. I saw video clips of about five young boys who were shot as they came to burn down a police station in Anambra State. So, we keep destroying our youths, we keep killing them and showing them a road that leads nowhere. Very soon somebody will say he's supporting Ekpa as Igbo agenda that's not what we need now.
On your question about what the governors are doing, I'm not the chairman of the South-East Governors Form. However, our position initially was to set up Ebubeagu on the one hand and say we're going to engage. What we meant by the engagement at that time was to talk with the  Federal Government because they had Nnamdi Kanu in custody. But I think it's also hypocritical for the Federal Government to think that the solution to this problem will come from the state government alone. For me, I've advised my citizens not to listen to Ekpa. We have respect for Nnamdi Kanu even as we don't agree with his style and we think that if he's engaged properly, we can get something with the IPOB issue. But this Ekpa, I've told everybody not to listen to him at all because he has no point. He's in Finland and I expect that we should use a two-pronged approach. While we try to hold down our citizens down here to ignore him, the Federal Government should engage the diplomatic gear to make sure he's brought home.
The Finnish government cannot be in Nigeria and their ambassador is listening to broadcasts and post on the internet that creates tension, and disaffection, leading to murder and arson and we still maintain such relationships. So, we don't have to wait until it gets too serious. I think that the IGP should engage Interpol and the Minister of Foreign Affairs should engage the Ambassador. If it gets to a point, the leader of the Finnish government should also be called by our President to alert him on this. Nigeria should launch a report to the Finnish government and the international community to officially say that Ekpa is a nuisance who stays in Finland to launch attacks and missiles that are killing our people, destroying businesses and livelihoods and threatening our democracy. We need to escalate this and this is not what the state government alone can do.
Why God disgraced Buhari!
By Sunny Igboanugo
Nna anyi Pope di emefie-emefie. Isi ya wee bulu na Pope ama emenata njo. Unless you're a Catholic and Igbo, you might not grasp the true depth of this, because it loses a lot of its mystics and mysteries along the way of translation and transliteration. To fully comprehend, you have to be, or assume the place of sub-10-year-old child in a nondescript village some four or five decades ago, whose mental skies, struggled to grapple with all manner of images and imaginations coming from personal experiences and teachings of the older generation.
So, while chanting at the catechism class, Nna anyi Pope di emefie-emefie. Isi ya wee bulu na Pope ama emenata njo, it meant far more than its English translation of the infallibility of the Pope, which the teacher, made the students recite repeatedly.
For me, as for virtually every child in those classes, the only picture comparable to the processing of that teaching of the Pope, his infallibility and sinless state, was the imagery of Christ sitting at the right hand of God – more so, when you had heard some fantastic stories about the Catholic Pontiff himself.
I recall my elder brother, whose story-telling skill, surpassed that of Chinua Achebe, narrating how the world would gather in Rome, on rare occasions, to watch the Pope bring out his hand from a tiny window and wave to a privileged crowd. For no human ever saw the Pope physically. With his propensity for adding salt and pepper to every of his alluring, but mostly, fantastically false, if not mischievous narratives, it is impossible to ascertain how much he knew himself and whether he did not believe those stories either.
How was I to know that so soon after, I would be among the privileged, not only to see the waving hands of the Pope, but his whole being, shaking hands and embracing people, not from a window, but in a crowd?
What is more? I have also since discovered that the teaching of the infallibility of the Pope is completely false in the manner it was presented to us by those catechism teachers, whom I assume, knew no better themselves or preferred to believe themselves out of piety for the Catholic faith.
It was much later that I got the context and concept of the teaching. The Pope is infallible only when speaking ex-Cathedra – when he mounts the Papal Chair of St. Peter to make pronouncement. In other words, papal infallibility, in Roman Catholic theology, is described as the doctrine that the Pope, acting as supreme teacher and under certain conditions, cannot err when he teaches in matters of faith or morals. This, some say, is derived from Christ's promise to remain always with his church and to send the Spirit to "teach you everything and remind you of all that I told you." (Jn 14:26).
For this, there are four conditions: "When the Pope (1) intends to teach (2) by virtue of his supreme authority (3) on a matter of faith and morals (4) to the whole Church, he is preserved by the Holy Spirit from error. His teaching act is therefore called "infallible" and the teaching which he articulates is termed "irreformable.".
What it means in clear terms is that the Pope, as an ordinary human being, is as vulnerable to sin as any other person. In other words, he could commit sins and indeed, commits sins. Further down the line, it also means that if the Pope, the only being, known to have been conferred with this status of infallibility, is himself a sinner, who most often admits to this fact, goes to confession, like any other Catholic. It means therefore that no human being is free from sin.
But Muhammadu Buhari, doesn't appear to acknowledge this fact of life. My reading of him, both in public conduct and charactersation, conduces of one who had since, not only believed the godlike image conferred on him by a fawning group of followers, but appropriated same to himself. Unlike the Pope, who acknowledges his frailties as human, he appears to see himself as infallible, and seems to frown at any suggestion otherwise.
Granted that he might not have made himself God and did not confer the status on himself, but he not only grabbed it, he hugged it or so it seems. That, to me has proved fatal.
The Bible, reports that this was the sin of Lucifer. He was said to be so beautifully made and possessed everything that not only did pride set in but he became so possessed with and hugged his status, so much that the next move was to rebel against God and take His place. It was for this that he was cast into hell. But here on earth, the world is replete with numerous other examples of how pride and self-conceitedness had pushed people to fall from glory to perdition.
Else, what could account for Buhari being such a disaster in office? What could make Buhari become a reference pointer for monumental failure in all aspects of public engagements as President? What is it that he lacked? Arguably, no other President or indeed elected official in Nigeria enjoyed the type of acceptance that welcomed him to the seat of power eight years ago. Such was the ululation that a certain Dahiru Buba, had to trek from Gombe to Abuja in solidarity.
But what did Nigeria get in return? Woes and tales of woes – uncanny, bizarre and eerie outcomes – sorrow, tears and blood – weeping, wailing, mourning and gnashing of the teeth. Those who rolled out the drums to celebrate, now retreat into their cocoons, fasten their doors as they retire to daily supplications against the dangers outside, praying for an end to their nightmares. The din from the collective hissing as the people turn away their faces, bidding their ears be deaf, now echo resoundingly.
How else could a man be humbled? How else could a man be disgraced? The king, who was so impervious to counsel and forbade his subjects from advising him, has now become a pitiable object of mockery as the flies besiege him because nobody could tell him about the patches of elements from the toilet that have stained his royal robe. Perhaps a lesson to others coming after him.
Already, the ubiquitous professional courtiers, jesters and entertainers, in Aso Rock Villa, at its corridors and elsewhere, who saw nothing wrong in the faux pass of the eight years of the locust, and who told him that he was the best thing to happen to creation, are fast disappearing, perhaps with their eyes on another target.
Yes! The cheerleaders, who chanted that it was the best that The Man of Wisdom – who sees tomorrow sitting in his comfortable couch, should take his time, when Nigerian practically descended into limbo from which it never woke up or recovered, are already shifting ground and brushing off all vestiges of vicarious responsibility of what they helped to create.
Yet, they were the ones that rationalised it when a bemused public began wondering what was happening, after the signs of danger started manifesting. They shouted down petrified compatriots, who dared raise their voice at the early inanities. Those who dared question the rationale of waiting for a whole six months to appoint a cabinet were called names. Even after it turned out that those appointed was an assemblage of funny characters after the world was made to believe that some strange beings from outer space were coming – opportunists, whose only interest appeared to be a seat at the table to share in the spoils of the game, those who complained were denounced and called – wailers!
With these early signs of failure not heeded and him being goaded and egged on, things could only get worse. The government had come in with a blazing record of fanfare and public trust with the mantra of Insecurity, Economy, Anticorruption on its lips. Alarmed Nigerians, who had been crying about the records of the government of the Peoples Democratic Party (PDP), especially that of President Goodluck Jonathan he displaced in 2015, had believed that he was going to wave his magic wand or release the genie out of the magic lamp to tackle the problems.
But like a possessed emperor, everything took the penchant for an uncanny pattern – policies decreed with a sort of brainwave. For instance, without warning, Nigerians, who had been encouraged to domicile their individua foreign currency accounts locally, woke up one morning to be told that they could no longer withdraw their money from their banks in Nigeria. The immediate result? Chaos and more chaos. Many citizens, believing that their lifesaving had vanished died of heart attacks and other debilitating ailments developed as a result. The bedlam that ensued as panicking customers rushed to the banks in search of a way out to reclaim their forex became the inevitable skyrocketing cost of forex and the crisis today.
By the time the policy was lifted, the value of the forex had hit the roof as Nigerians in panic, rushed straight to the banks to withdraw every cent they had saved and took their money elsewhere. Today, a dollar that stood at less than N200 is gradually inching towards the N1,000 mark. This was his idea of making the greenback stand at par with the naira.
You heard him boasting the other day how he closed the Nigerian borders some years back. Again, that happened without warning. Nigerians woke up one morning to hear that. What was the reason, you would ask? His answer was that he wanted to end smuggling of rice. The result? More foreign rice found their way into Nigeria, but at higher cost, because the fat cats in charge of the borders, responsible for the problem in the first place, who ought to have been called to question and checked through a fortified and deliberate means, grew fatter as they smiled to the banks, by simply upping the ante and raising the stakes for the rice smugglers. That was another of his fantastic ideas!
But there was more. Genuine businessmen, suddenly found it impossible to transact inter-border trades. Consignments they had ordered could not cross into Nigeria, while those to be exported outside got stuck back home. As their capital began to deplete and finally drained out, many obituaries were announced. Again, it was either heart-attacks or suicide induced illnesses. On the contrary, the cost of rice, both local and domestic soared to the level that many Nigerians took what used to be their staple out of their menus or looked for ways of making up. Again, another economic masterstroke!
In the end, for all his economic solution was worth, Nigeria became the poverty capital of the world, with all imaginable economic indices – inflation, employment level, Gross Domestic Product (GDP), life expectancy, money in the pocket, etc – going south.
Don't forget that at the time he came in, the debate was that Nigeria was among the fastest growing economies in the world and the biggest economy in Africa and the capital for Foreign Direct Investment (FDI). Whether true or not, at least that was what was on the table by the time Jonathan was leaving office as President. But today, what is the debate all about? Nigeria hitting the bottomless pit – at the very nadir of its economic existence as a country.
Why? Don't ask me! They have a ready answer to that. COVID-19! War in Ukraine! But in their haste to blight out original local memory, they forget that the nosediving economy of Nigeria formed the major issues of the nation's debates far before these latter-day events. The presidential campaigns of 2019 was all about how the nation's economy had hit the jagged rocks at the bottom of the valley.
But, as they blame the crises, other countries have since moved away and moved on, quickly. In the first place, they will not acknowledge the obvious – that no other countries across the globe engage in the clandestine and ugly lifestyle that became emblematic of their governance model during their years. Which and how many other countries in the world went about borrowing and spending same like drunken sailors within the period in question? How many countries used virtually every kobo or cent they earned for servicing debts?
How many countries gave open license to a group of people in their countries to kill compatriots, simply because they had recourse to a President, who would admonish the victims to live peacefully with your neighbours? Yet this was a General who went about the insecurity mantra and promised to tame troublemakers.
They would remind you readily that 14 local governments were in the hands of insurgents by the time they came into office. But ask them, was there any local government that election in 2015 did not hold before they took over? They sing a song about how the North East have been liberated from Boko Haram? But speak to experts and hear a somewhat more plausible explanations.
You would hear that after announcing their presence through bombings in Abuja and other cities in the North, terrorists, especially Boko Haram, which has since coalesced with the Islamic State of West Africa (ISWAP), simply changed gear, farmed out their soldiers and spread out across the country, such that today, no single day passes without records of kidnapping and slaughtering Nigerians in different parts of the country.
Today, the Genelismo, is leaving behind a record of close to 70,000 deaths – of his countrymen slaughtered in cold blood – in peacetime to boot? That is even the official record. Some argue that unofficially it is far worse, putting it at  double or even triple of that. Recall that at the beginning, he had ordered the military to end Boko Haram in three months. But all that had to end in the damning picture of death and sorrow.
The rest of the picture is painted in the bombing of a Nigerian train and kidnapping of hundreds, the breaking into the best fortified jails in the country and releasing some blood-thirsty killers, who are today prowling through the forests and local villages, milling through the streets and roads to decimate the people to the extent that today road travels have become the worst nightmare of Nigerians.
Even the anti-corruption on which his entire personality derived its essence, he didn't fare any better. In fact, it turned out a ruse. Under him was a systematic bastardisation of the entire concept and process of fighting corruption. While the institutions, erected by previous administrations became huge public theatres where macabre dramas were churned out almost every day, his own appointees in various positions, were no less ready to join in the circus.
That was when you heard of how men of the Department of State Services (DSS) broke into the homes of judges in the thick of the night and roused their scared lordships from their bed, some of them in their birthday suits with their spouses, while still asleep. It was a time the Economic and Financial Crimes Commission (EFCC), regaled an entirely stunned nation with their own version of the drama.
On occasions, it was either caches of dollars rolling out from conveyor belts at the airports or stashes of local and or  foreign currencies discovered inside uncompleted buildings. The anti-climax was the  discovery of a whopping N13billion hidden in a residential apartment in Ikoyi, Lagos. But wait for it, till date, the selfsame agency has continued to keep sealed lips over the identities of the owners. Just like in other cases.
Remember, that drama took place in 2017, six years ago. But since then, mum has remained the word. Instead, the next stage of the drama was that Ibrahim Magu, the theatre director and curator, became a character in the obscene drama himself, when he was suddenly arrested and hounded out of office in the most controversial manner.
In the end, just as his appointment became mired in controversy when, in spite of being denied confirmation by the Senate on the declaration of the DSS, which forbade it, his end, saw him practically being dragged on the floor to the Justice Ayo Salami panel, where he was made to face charges of monumental corruption. What an irony.
You did also hear more recently of how his successor, Abdulrasheed Bawa was accused of demanding a bribe of $2million from the Governor of Zamfara State, Bello Matawalle. The governor, who made the disclosure with his full chest out, in a BBC Hausa Service interview, had dared him to do his worst about it and face further revelations, with evidence. Have you heard anything else since then? Never! For all you might know, an olive branch must have exchanged hands to cease fire, for obvious reasons. That was the texture of the anti-corruption war.
If you were still at sea as to the colour of corruption a la Buhari, turn to the COVID-19 era. It was an ear-full! You'd hear all kinds of funny tales – how tens and hundreds of billions of naira, were disbursed to your fathers and mothers, uncles and aunts in your villages and how they danced in the streets thanking your Buhari – how your children and those of your relations were fed well on daily bases, with an egg a day in tow. The funnier part is you'll be declared a liar and hater of the President, if you as much as asked for proof. If you asked which child and continued searching for the schools where the goodies were being distributed in your locality, you're quick to be labelled a hater.
Didn't you see that video where one Hajia Sadia Umar Farouq, Minister of Humanitarian Affairs, Disaster Management and Social Development, had stacks of money, from which she was handing out stipends to those women dancing and singing in appreciation? We even heard on one occasion how about N2.6billion was shared out in one day. Funny?
In fact, the bazaar of that era became so widespread that tracking became almost impossible. Don't even attempt to count the figures. Was it the N60billion for the revival of the Small and Medium Enterprises (SMEs), N100-plus-billions for aviation, or the N30billion from Ca-COVID warehoused by the Central Bank of Nigeria (CBN) for infrastructure and essentials? Where would the counting start or end? It was a situation of the proverbial elephant meat where people came to take their own cuts. All you heard were billions and more billions.
It even got to a point where Nigerians, who could no longer wait started breaking into warehouses and started helping themselves. A particular warehouse in Lagos was actually invaded to retrieve cartons of palliatives meant for the people. Even in their various states of damage due to long storage, they were carted away all the same. The strange part was the same item was already bearing the image of a certain Lagos lawmaker and high society woman, preparatory as giveaways for her birthday. Of course, she was not alone. While moneys disappeared into thin air, most probably finding their ways into banks abroad, food items, medicals and other essential products, meant to be shared were taken to private homes or even repackaged and sold in the markets. Consequences? Find it!
What consequences could be meted out to those involved in mere pilfering of pittances when the main brigands who completely shut the nation out of its very economic livewire were neither identified nor punished? Or didn't you hear that in the last three years, not a single kobo accrued to Nigeria from oil sales. They simply disappeared into oblivion. Every single cent of oil sold! During the period, oil thieves, said to have existed for decades, simply went haywire, graduating from mere piping of products into local barges to allowing shiploads coming into the country, lifting the oil and taking off to their destinations without batting an eyelid.
Even when one of the ships was caught in the shores of another country and sent back to Nigeria, what did we hear? It was said to have completely burnt down, of course, with probable evidence destroyed. But don't even bet on it. That could even be a decoy. The same ship in question, might have set sail again, this time under cover. The patrons of the banditry could have also procured an old carcass from somewhere and set it ablaze to confuse Nigerian. Even beyond the drama, have you heard anything again?
Don't even talk about the case of oil subsidy. That has since become an old, worn-out story. What is new is that the thievery have become more pronounced and stakes gone higher. As the heist went on in the oil industry, other sectors were not spared. You probably didn't hear about the can of worms opened up at the Nigerian Maritime Administration and Safety Agency (NIMASA), when the former Director General Hadiza Bala Usman launched her book, recently. Find and read her tales.
You'd also may not have heard how the Abacha loot controversies – how each of the millions of dollars returned from foreign countries became mired in a morass of inane tales – how they developed wings. The recent we've heard is how Abubakar Malami was being drilled by members of the National Assembly on the loss of $2.4billion unremitted oil revenue.
If you didn't or have not been following, you'd certainly be unaware of the current case of the Nigeria Air, a project in which multiple millions of dollars were buried only for planes owned by another entity to be brought into the  country. Read that up also. That would help you understand the damage of the Buhari regime.
What could be more petrifying than the 2023 general elections? In fact, Nigerians would have forgiven him if after destroying virtually all things he touched, he had bestowed the country with a credible election as he not only promised them but boasted to the world. But like Pharaoh, whose heart remained hardened in spite of the afflictions of his people of Egypt, he was determined to punish Nigerians further – the reason he conducted the worst election in the history of Nigeria.
As the curtains fall on his inglorious era, the world could only scoff at a Buhari, who got everything he needed to be great, but who is leaving the stage totally disgraced for failing to perform. It was with with his hands that he destroyed the mystery of a Spartan, no-nonsense nationalist, and replaced same with an unforgiving, petty leader, who went as low as to arrest and detain a compatriot for naming his dog Buhari. That's his record.
He also would be remembered for running the most divisive and nepotistic government in history, where unless you were either a Fulani or Muslim, you must take the short end of the stick, where the likes of Nnamdi Kanu and Sunday Igboho would be hunted down, hounded and clamped into detention or sent on exile, for airing their opinions but Boko Haram and Fulani herdsmen, who wiped out whole communities are released and handed down privileged positions.
As he exits power, it would be the end of an inglorious era – the end of body language which heralded the beginning – the end of Mai Gaskiya (the Man of Truth) – the end of deceit and lies. Hopefully, it will also be the end of the killins – the sorrow, tears and blood in Kaduna, in Jos, in Benue, in Owo, in Anambra and other places!
Yes! His aides and hangers-on will defend him and give him titles, but for millions of Nigerians, he remains the worst the country has ever witnessed. That fact will come home soon when the coterie of courtiers as cheerleaders must have disappeared and history begins to take its full count. Yes! The haze would soon disappear to leave a disgrace, lonely man who earned his place for not only being wicked to his people, but playing God!
Lessons? They're already dressing Bola Ahmed Tinubu, the one on whom he conferred a stolen mandate with the same robe. They call him great names – lullaby him as The Wise Man of Bourdillon, The New Aso Rock Jagaban – the new God. Will he hug the title? We watch!
BREAKING: Tribunal to Atiku: Our court, not a stadium for entertainment! Nails live broadcast
Justice Haruna Tsammani, on Monday killed the attempt by Atiku Abubakar and the Peoples Democratic (PDP) and Peter Obi, his Labour Party (LP) counterpart, both presidential candidates, respectively in the February 25 election to get Nigerians watch the proceedings at the Presidential Election Petition Tribunal, currently sitting in Abuja, live.
The court court, ruling on the plea that originated from the former Vice President, who had argued that it would give integrity to the process and was later joined by Obi, in a unanimous ruling, held that the application was without merit, adding that televising court proceedings is not provided for in any extant law in the country.
Tsammani, Chairman of the five-man panel of Court of Appeal Justices, sitting as PEPT, who read the lead ruling, while adopting the arguments of Asiwaju Ahmed Bola Tinubu, his All Progressives Congress (APC) and the Independent National Electoral Commission (INEC), which declared him winner of the election and which also railed against the move, agreed that it would not make the outcome of their decisions any cleaner.
To him, the court sitting in public did not mean that it should sit in a stadium or in marketplace and that  there was no way televising the proceedings could advance the interest of fair hearing for parties or advance the interest of the petitioners in relation to issues raised in their petition, adding that granting the request by Atiku and the PDP could trivialise the serious business of the court.
BREAKING: Kalu's Senate presidency quest runs into trouble, suffers APC hammer
Orji Uzor Kalu, former Governor of Abia State and current Chief Whip of the Senate, may be kissing his quest to lead the National Assembly in Nigeria by becoming 10th session Senate President goodbye, if the attempt to strip him of his All Progressives Congress (APC) identity succeeds.
Kalu, seen as one of the front runners for the nation's number three citizen, was among the party stalwarts suspended by the ruling party on Thursday, alongside Ken Nnamani, former Senate President, Geoffrey Onyeama, Minister of Foreign Affairs, and Sullivan Chime, former Governor of Enugu State.
Alongside former Speaker of Enugu state House of Assembly, Hon Eugene Odo; Director General Voice of Nigeria, Osita Okechukwu and former Commissioner in Enugu state, Joe Mammel, the APC bigwigs, who had earlier been slammed with their fate shortly after the 2023 general elections, had their suspension sustained by the party's South East caucus.
The ratification of the suspension of the chieftains from Enugu and Abia States, who were initially slammed for allegedly engaging in anti-party activities, according to the APC Zonal Secretariat came after South East Executive Meeting on April 16, 2023.
Ijeomah Arodiogbu, National Vice Chairman (South East), who gave the reason for the action, as the need to enforce discipline in the party, in order to strengthen APC in the zone, listed other names to include: SA to Minister of Foreign Affairs, Flavour Eze, former chairman of the party in the state, Ben Nwoye; former deputy state chairman, A. C. Udeh; Obodoeze Ocho; Chukwudi Igwe; Kingsley Uduji; former Military Governor of the state, Joe Orji; Maduka Arum (A.K.A Mama) and Chidera Obed.
Others suspended alongside Kalu in Abia, included Sam Nkeire, Uche Sampson Ogah, former Minister of State for Mines and Steel Development, Senator Nkechi Nworgu, amongst others.
Ezeanyawu Michael, spokesman of the party in Enugu State, while stating that it was the right thing to do, said: "I want to further use this opportunity to call on the APC leadership, at both the state and national levels, not to relent in its efforts to rid the party of saboteurs."